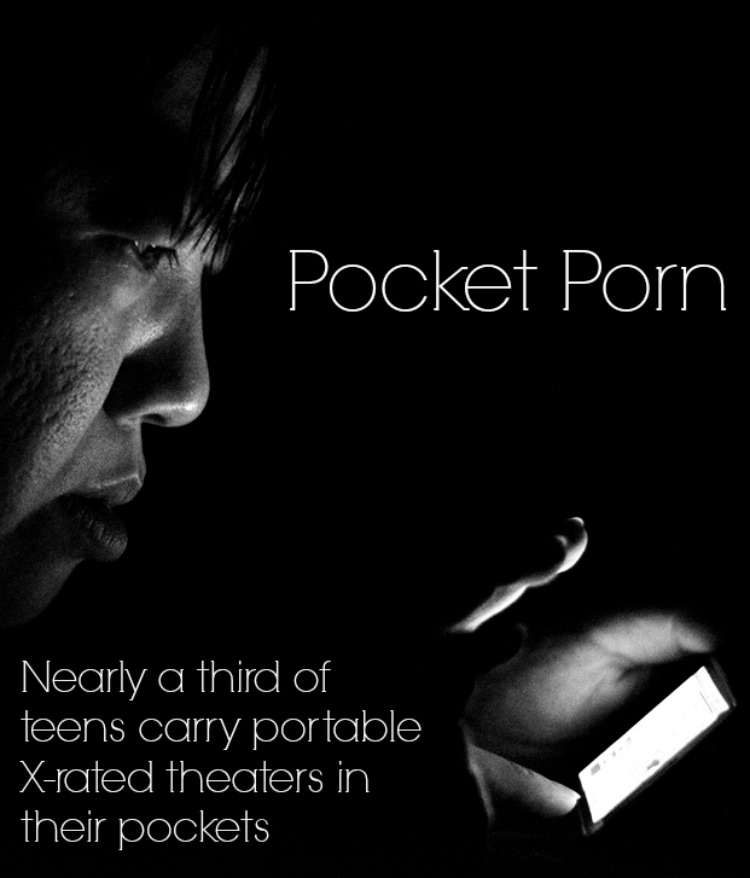 Jeff first saw porn when he was seven years old when he came upon a Playboy magazine. By fifth grade, the Internet became a main source of pornography for his young mind. As technology advanced, so did his obsession. But it was his iPod, and later his iPhone, that gave him such easy access.
The days of the X-rated movie theater may be nearly over, but unfortunately, many teens and young adults today are carrying around an adult theater in their pocket. Last year, US Internet users crossed a threshold. According to what is possibly the largest porn website in the world, now more than half (52%) of US porn use is coming from smartphones—yes, the majority of those who access porn in the United States are doing so from a mobile device.
Sadly, many teens are joining the ranks of mobile porn viewers. Today, 31% of 14-17-year-olds own a smartphone, and with no restrictions, smartphones can access graphic hardcore pornography with ease.
The Downward Spiral of Technology
Jeff describes his childhood introduction to the Internet as an "'instant,' vast, and deep hole." Once online, he would look at anything and everything his fifth-grade mind could find. He soon discovered AOL Instant Messenger and the ability to sex chat with strangers. Peer-to-peer networks gave him access to vast amounts of porn, but with the invention of Flash and broadband Internet, his access to videos became even easier in middle school and high school.
Finally, his sophomore year of college, he got an iPod for his birthday. Jeff could lay in bed and watch porn with his headphones on while his roommate sat at the other end of the room unaware.
Realizing the depth of his addiction, he would attempt some sobriety, but these were short-lived seasons of success.
The summer after graduation, Jeff got an iPhone 4 with 3G access, and the pit got deeper and deeper.
Generation XXX
Talking to today's college students, we know digital access to porn in the teenage years is not a new thing. More than 90% today's college men and more than 60% of college women in the US saw porn before the age to 18. For most men (51%) their initial exposure to porn came before their teenage years (a third of women say the same).
Moreover, young men and women are not just consuming porn—they are becoming porn. Conservative estimates say about 20% of 16-year-olds and 30% of 17-year-olds have received a sext (sexually explicit text message) from someone else. Teens use Snapchat to send nude images of themselves—with the false hope that the image cannot be saved. Boyfriends and girlfriends use Skype to masturbate in front of their webcams for each other. Teens can use Tumblr or Facebook to post leaked sexting photos of their peers. Ex-boyfriends or ex-girlfriends are even posting sexual images of their ex online—a phenomenon called "revenge porn." Sexual images like this are often a catalyst for "slut shaming."
Read the full article at http://www.covenanteyes.com/2014/04/15/porn-pocket/